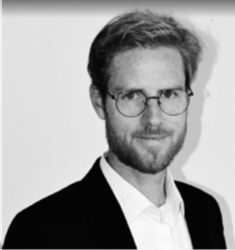 Quantis
Stefan holds a BSc in Earth Sciences and an interdisciplinary MSc in Sustainable Development with a focus on integrated water resources management. In the past years, he has worked on several particulate plastics (micro-, and nanoplastics) related projects in both academia and business. He also gained practical experience in project development in the area of renewable energy and innovation.
Since joining Quantis in 2020, he is working on various projects across different sectors, focusing on solutions related to   circularity and ecodesign. He is also involved in multi-stakeholder collaborations such as the PEF initiative of the European Commission.
Newsletter:
If you want to receive the BIOCOMEM Newsletter regularly, please
register here.
Key facts:
Project start: 1st of June 2020
Project end: 30 November 2023
Funding scheme: H2020-EU.2.1.4, H2020-EU.3.2.6
Overall Budget: 3.104.512,50 €
EU contribution: 2.353.438 €
Grant agreement Nr: 887075
Coordinator: FUNDACION TECNALIA RESEARCH & INNOVATION (Spain)
Project coordinator: Oana David
This project has received funding from the European Union's Horizon 2020 research and innovation programme under grant agreement No 887075